Dungeon Defenders: Awakened Steam Early Access Announcement
---

DEFENDERS,

Now that we're a week out from our PAX return, we're ready to share a lot of information about Dungeon Defenders: Awakened and what you can expect. There's a lot to talk about, and based off the title of STEAM EARLY ACCESS, you probably already have a ton of questions. Let's get into it!

Steam Early Access
Dungeon Defenders: Awakened is going to be available for Steam Early Access on February 21, 2020 (just in case you thought it was February 2021). This is something we're incredibly excited for and hope that you are too! There's a lot of reasoning that went into this, so we're going to break it down because we want to be as transparent as possible to you, our GLORIOUS Defenders.
We previously mentioned that we would be avoiding Early Access, but we feel this is the best route to deliver on our promise that we're working very hard, while being able to also deliver something tangible to you by the extended deadline we provided. Our continued goal is to be as transparent as possible and have our fans tied to our development for years to come.

Feedback
We received A LOT of feedback. We put out a survey to our testers at the end of last year/early this year, and the turnout was insane. The thousands of results outlined what all of you thought about our game. In fact, for how rough the Beta was, we were ecstatic by the results:


In total, it's less than 10% of the most diehard hardcore Dungeon Defenders fans were not happy with the Beta. In terms of testing a game… that's a home run! We knew that we were doing a lot of things good, but based on the feedback provided, we know we can do better than good and produce great work.
The feedback outlined a lot of what people enjoyed about the game so far, and also some of the holes we had to fill. We went through and outlined everything we could make better based off the feedback from the survey, forums, and feedback provided through zendesk. It was a lot, and we're not devs who shy away from a lot of hard work. Some of the feedback we've received made it into the PAX build and had an incredibly positive reception, showing that our approach to focusing on pushing from good to great is the best approach for not only us as a studio, but to all of our incredibly loyal community.

Studio Work
We've been working at a pretty high capacity to make sure things get out on time. We could have made a February launch for both PC and Nintendo Switch, but based on the feedback we received, it would have felt like 80~90% of the game you expected. This created a lot of internal conflict, because the people who work here at Chromatic are incredibly talented individuals who have done such a great job in such a short amount of time (we're coming up on only 1 year of development), and we hold ourselves to a higher standard because 100% of what's in the game is a reflection of our work.
When we received the feedback, we knew that if we weren't feeling the game was at 100%, then we couldn't be dishonest and release it saying it was 100% ready. We want gameplay to feel polished and smooth, we want everything to look amazing and crisp, we want the systems to be seamless for people to use, and we want it to be a Dungeon Defenders game that our players are proud to support for years to come. Our goal is to be as transparent as possible, which leads us into what our Early Access schedule looks like.

Why Early Access?
Going into Early Access on Steam allows us to get where the game is at into the hands of our players on PC. By doing so, we're able to iterate quickly, getting Dungeon Defenders: Awakened into that 100% state as soon as possible. We are still going to be honoring our Nintendo Switch exclusive deal with Nintendo, with our PlayStation 4 and Xbox One releases coming in Q3 2020.
That said, this Early Access is not going to be like other games, or like Dungeon Defenders II. The Early Access period is going to be incredibly short, because we're really spending this time to polish up the game and meet your expectations. Dungeon Defenders: Awakened is going to be fully released during Q2 on PC and Nintendo Switch. We want Early Access to be as short as possible so that we can get Dungeon Defenders: Awakened out to all of you as the best version of the game.
A lot of the polish we're doing is to systems and gameplay, those are a bit harder to show off or discuss, but they encompass enemies spawning, how much loot drops, what kind of loot drops, enemy difficulty, enemy AI, and more across the entirety of the game. 
One of the things we can show is the visual changes to some portions of our feedback. One thing that was shown off at PAX (and is still being iterated on) was the changes to the HUD:



The feedback from the survey was overwhelmingly positive:




That's 4.5% that were dissatisfied, which when it comes to feedback, it's a slam dunk equivalent to (Space Jam spoiler alert) Michael Jordan slam dunking with his long arm at the end of Space Jam on the Monstars to score the two points needed to save the world: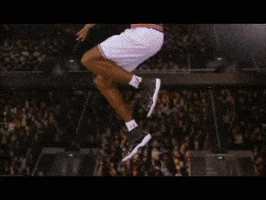 As a result, we're going to continue to use this time to polish up UIs in a similar fashion to how the HUD was polished. We're excited to get these updates out to you in Early Access, and will be continuing iteration through Early Access based on feedback. As we speak, the UI has received even more polish than what's shown here.
Another change that we made was to the Huntress and Monk. We had seen through written feedback that people were not happy with their visuals, so we made some changes and presented them in the survey. People were happy with the direction we were going, but weren't sold all the way. Something we weren't able to get in the PAX build was our next iteration on the Huntress and Monk:

 


You can see the progression we made over time, the first being the version we released into Beta, the second being a first pass presented in the survey, and the last being an updated version based on the feedback we got.
These images felt to us a lot closer to Dungeon Defenders, while bringing them graphically up to 2020. We're going to continue to get feedback on these as well, but we're really happy with where they are at currently.

Roadmap
Releasing into Early Access isn't only going to be setting the game live in its early state and then providing the finished product months later. Instead, we're going to be updating it over time, adding in features as they become polished and in a state we're happy with. Thus, THE ROADMAP IS BORN! 




As a studio, this is what we are sticking to as a studio. Should anything change, we are going to make sure that we keep all of you updated as soon as possible. We want this road map to serve as a look into where our focus is and as a promise for what we'll deliver.

Beta Closing
We've already implemented a ton of Beta feedback and are currently working through more. As a result, we're going to be bringing the Beta to an end on Sunday, February 2nd at 11:59PM. We were very happy with the amount of people that we got in and the amount of feedback provided. If you had fun in the Beta, it's only the surface of what's in store for you on Early Access and our full release! Early Access is less than a month away.

What's Next?
We're going to keep working. As shown in the Roadmap, we've got some ground to cover still. We want to keep updates coming and to further enhance our transparency and direct communication with our community. After Early Access launches, we plan on having updates showcasing the work that has been done, introducing you to members of the team, and giving you a look at the work it took to make Dungeon Defenders: Awakened.
Chromatic Weekend Wind Down, Dev Streams, and more are going to be coming as we continue development. We're very excited for everything coming out and are excited that all of you are along for the ride!

Social Defenders
To get reliable updates on what's to come, be sure to check out our social platforms for the latest juiciest beans to be spilled:
The entire team thanks you for your support. We're working to make Chromatic Games a studio that is able to create games current and future that our Defenders are sure to enjoy, because our games are made for YOU!
For Etheria!
Chromatic Games